COLLABORATION BETWEEN TSUKUBA UNIVERSITY AND UNIVERSITY OF EDUCATION INDONESIA IN ASIAN PRACTICE EXCHANGE PROGRAM THROUGH LESSON STUDY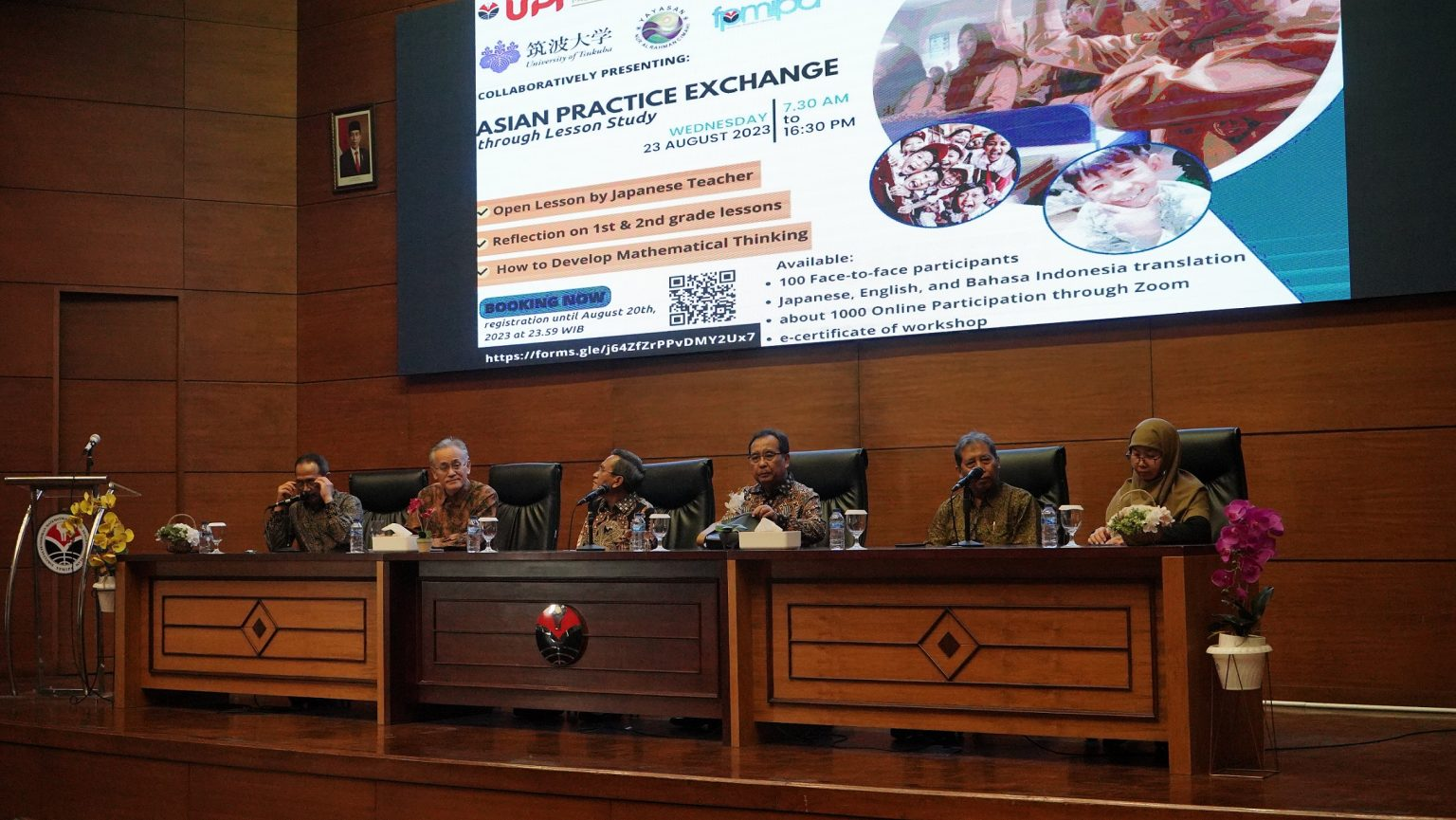 On August 23, 2023, an Asian Learning Practice Exchange through Lesson Study with SEAMEO and Tsukuba University was held. In this activity there has been an exchange of experiences in learning influenced by different cultures, histories, and contexts between Indonesia and Japan. This activity took place in Gd. Auditorium JICA FPMIPA, University of Education Indonesia.
Japan predominantly focuses on mathematics learning which is then applied in the context of learning in Indonesia. Meanwhile, they received feedback on school culture in Indonesia. This is a form of exchange practice where both provide input to improve the concept of learning, which is done through Lesson Study.
A total of 200 participants participated in this activity, both offline and online. The audiences were teachers from various school levels, PPG students, and lecturers.